Investigating claims of wrongful conviction
The Bridge of Hope Innocence Initiative (BOHII) is a joint venture between RMIT University and The Bridge of Hope Foundation. BOHII investigates claims of wrongful conviction and campaigns for the reform of issues that lead to those injustices.

We were engaged to design a new brand identity, messaging, and communication materials to build brand and social awareness of this important initiative.

The logo of tally marks is a form of numeral used for counting, commonly known for its association with people who are incarcerated. Orange is used to represent freedom, the overarching aim of the Initiative. The bold, powerful identity was designed to elicit emotion and strong brand recognition, which is has successfully achieved.
Scope:
Brand Strategy
Brand Identity
Print Design
Publication Design
Digital Design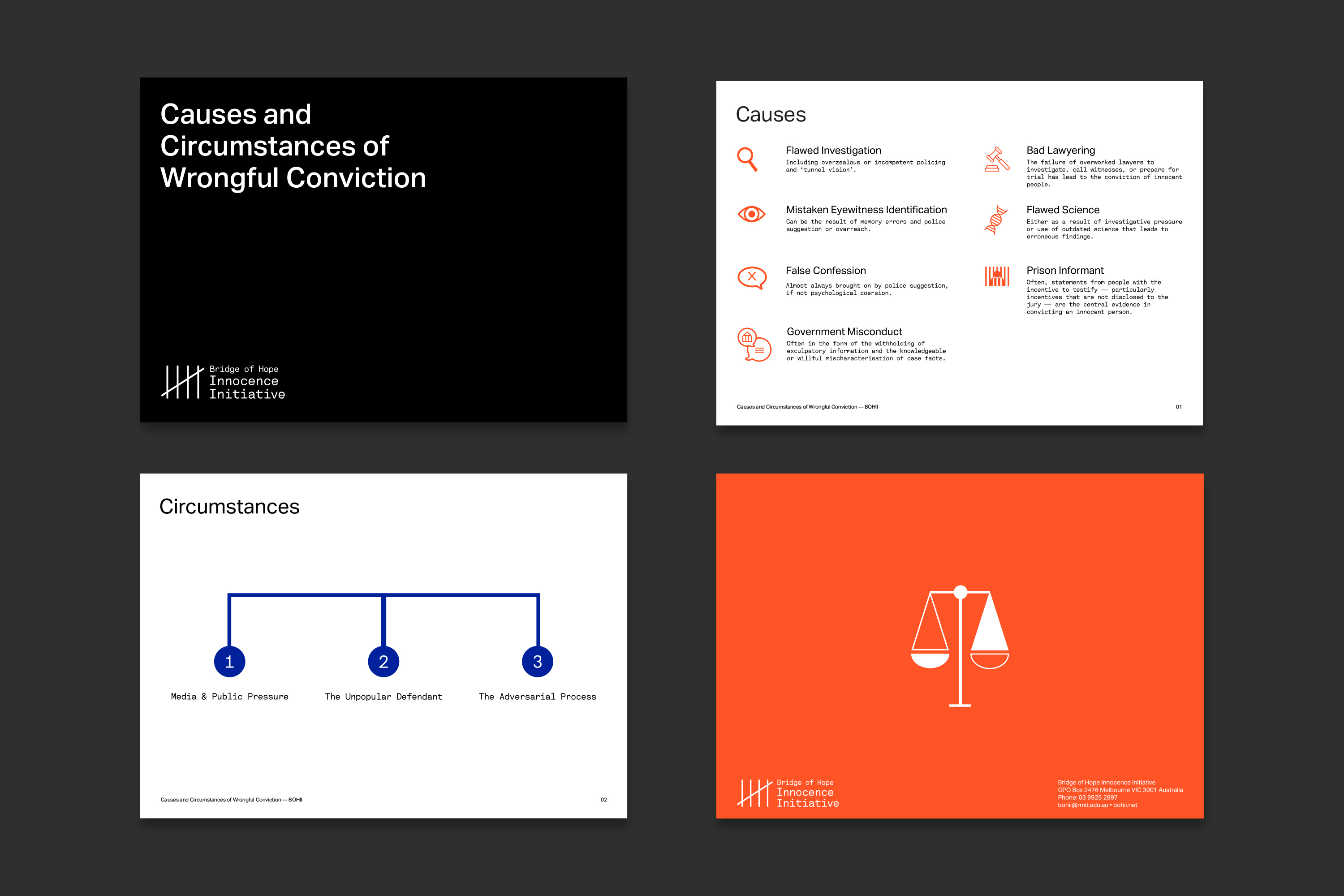 In conjunction with the momentum of ABC's investigative series
Exposed
, which delves deeper into the case of Keli Lane currently being investigated by the Initiative, the new identity has propelled BOHII's next stage of growth, raised its profile and awareness nationwide, and positioned it among its leading international counterparts.