People for the Ethical Treatment of Animals (PETA) is the world's largest animal rights organisation, working to end speciesism and the exploitation of animals for food, clothing, entertainment and research.
With Australia being one of the world's top meat-eating countries with an annual consumption of 89.6kg per capita in 2019
1
, we worked with PETA Australia to create a campaign to raise awareness of human rights issues in slaughterhouses. Entitled
Killing for a Living
, the campaign shows consumers a different perspective of the suffering inside slaughterhouses: through the workers.
Our approach merges visual and verbal storytelling, combining real experiences with evidence to communicate the truth in a powerful way, with the intention of education and encouraging people to reconsider their role in the suffering of innocent sentient beings. Because no matter how we feel about animals, the business of killing them is also a human rights issue.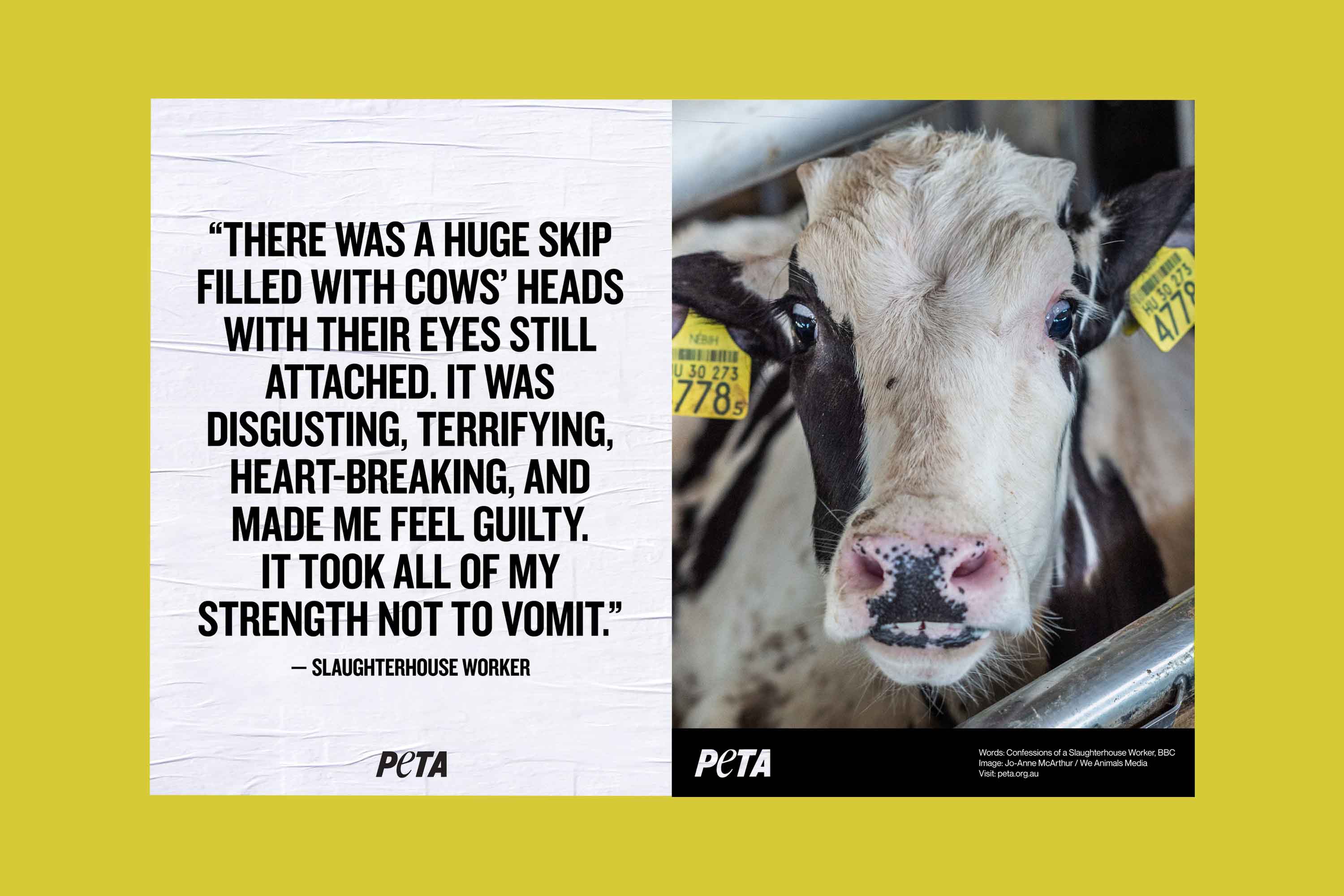 "MEK'S WORK IS ORIGINAL AND ENGAGING. THEY KNOW HOW TO MAKE SCROLL STOPPING CAMPAIGNS THAT GET THE RIGHT MESSAGE OUT THERE. IT'S A PLEASURE TO BE ABLE TO WORK WITH CREATIVES WHOSE VALUES ALIGN WITH PETA'S."

LAURA WEYMAN-JONES, MARKETING MANAGER