WORLD ANIMAL PROTECTION AUSTRALIA
HELPING END DOLPHIN SUFFERING IN CAPTIVITY
SCOPE:
Campaign Identity
Campaign Naming
Campaign Messaging
Creative Direction
UN SUSTAINABLE DEVELOPMENT GOALS:
#14 Life Below Water
PHOTOGRAPHY:
World Animal Protection Australia
World Animal Protection is a global organisation working towards a world where animals live free from cruelty and suffering.
MEK was engaged by World Animal Protection Australia to develop a campaign to raise awareness and generate controversy about the suffering of dolphins in captivity, and to call on the QLD government to ban the inhumane dolphin breeding program and live shows at Sea World — Australia's last remaining captive dolphin program.
We created the campaign identity, naming, messaging and creative direction for the organisation's in-house team to develop into digital assets. Our approach was driven by empathy and emotion to highlight the misery of dolphins in captivity, using their physical form and depressive environment as the foundation for the concept, conveyed through a unique, sombre visual language that shows the reality of the suffering of these exploited individuals. It has been the organisation's best performing campaign since 2016, and has a CTR of 5.5%.
The campaign wordmark is a highly distinctive and memorable design. As a visual differentiator it mimics the listnessness of captive dolphins and the shape of water, communicating the campaign's message through powerful typography.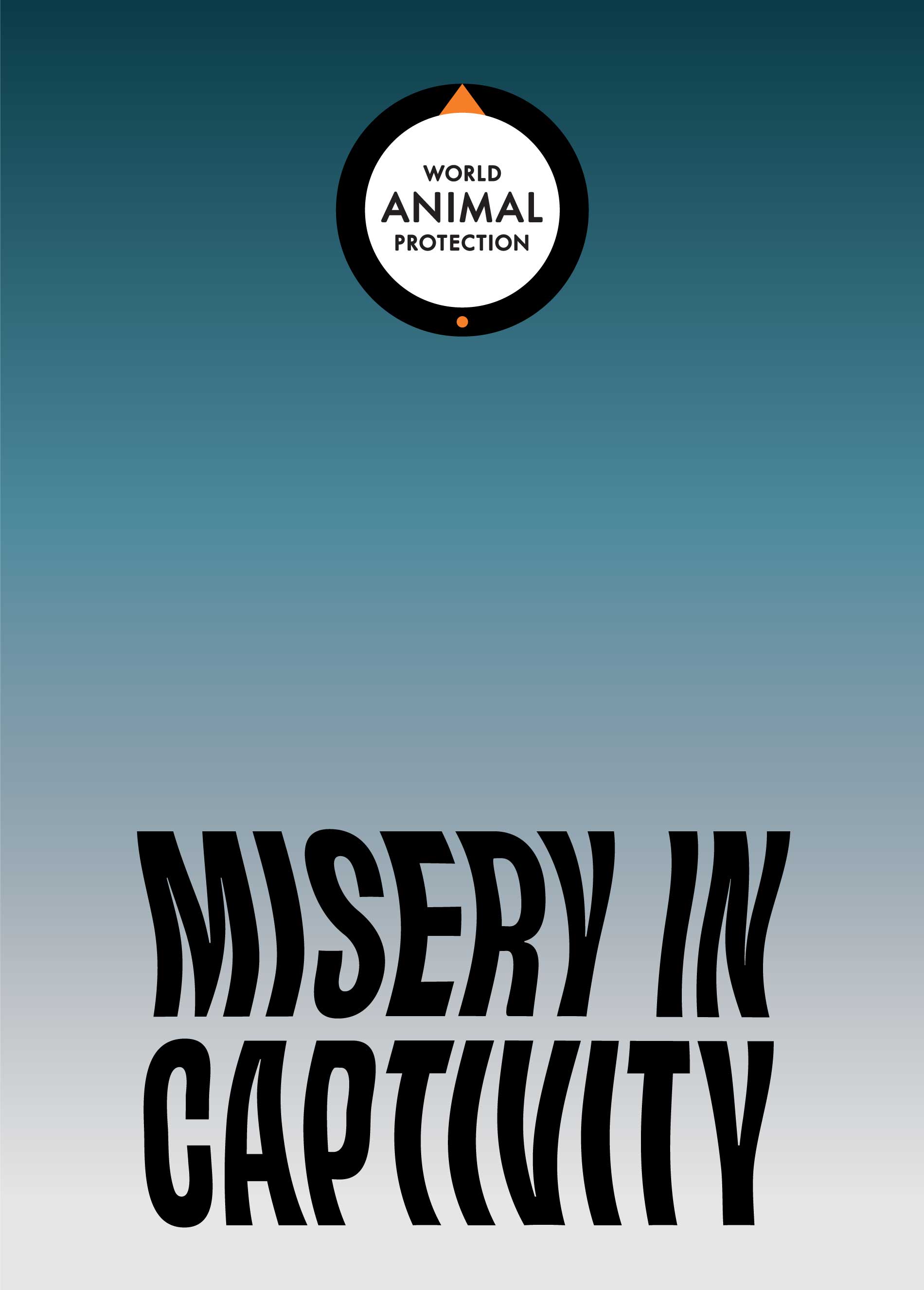 The colour system symbolises the unnatural waters and environment captive dolphins are forced to live in at Sea World, serving as a direct contrast to the bright vibrant hues of their natural habitat in the ocean, in order to further emphasise the message of misery in captivity.

CAMPAIGN NAME:
MISERY IN CAPTIVITY

MISERY IN CAPTIVITY appeals to people's empathy and conveys what we want them to know about the experience of dolphins in captivity. It's catchy, succinct, challenges beliefs, leaves no room for ambiguity, and can be used in outdoor activation activities such as protest signs and chants.
---
CAMPAIGN TAGLINE:
HELP END DOLPHIN SUFFERING

HELP END DOLPHIN SUFFERING invites people to get involved and through accessible language lets them know they have the power to help. This in turn gives them confidence which leads to them spreading the word and educating others.
---
CAMPAIGN CALL TO ACTION:
SIGN THE PETITION

SIGN THE PETITION is a specific low risk action that anyone can take. In less than a minute people can contribute to change with a single click or tap. It makes them feel good and part of something bigger, so they're more likely to share the petition on social media and encourage their friends and family to do the same.
---
CAMPAIGN VERBAL IDENTITY:
UNTIL EVERY TANK IS EMPTY

UNTIL EVERY TANK IS EMPTY is a play on Animal Liberation Front's renowned slogan,
Until Every Cage is Empty
. We used 'tank' to demonstrate that marine animals are no different to land animals. They
all
feel pain and suffering.
---
CAMPAIGN HASHTAGS:

#MiseryInCaptivity
#UntilEveryTankIsEmpty
#HelpEndDolphinSuffering