HYPHAE
Building Blocks of the Future (Coming Soon)
WWF AUSTRALIA
CONSERVING ENDANGERED BIODIVERSITY IN AUSTRALIA
SCOPE:
Campaign Design
Campaign Developmment
Digital Design
Print Design
UN SUSTAINABLE DEVELOPMENT GOALS:
#13 Climate Action
#15 Life on Land
PHOTOGRAPHY:
Harrison Warne
Animalia
World Wildlife Fund for Nature (WWF) works in the field of wilderness preservation and reduction of human impact on the environment.

MEK created a campaign to raise awareness for some of the most endangered animals of 2021. A series of posters, accompanying postcards and an interactive mobile site feature a graphic representation of a physical characteristic specific to each animal, with information about their home, threats, numbers and status.

Because people tend to preference animals by their appearance, the campaign focuses on their unique colours and patterns, drawing more attention and awareness to their plight and calling for public donations to help preserve them.
REVIVAL PROJECTS
REVOLUTIONISING SUSTAINABLE BUILDING PRACTICES
SCOPE:
Website Strategy
Website Design
Digital Design
Digital Collateral
UN SUSTAINABLE DEVELOPMENT GOALS:
#9 Industry, Innovation & Infrastructure
#11 Sustainable Cities & Communities
#12 Responsible Consumption & Production
#13 Climate Action
PHOTOGRAPHY:
Tom Graham
Revival Projects is a multidisciplinary sustainable building practice revolutionising the handling of existing materials destined for landfill by the building and construction industries. Through its pioneering work in the built environment, community engagement initiatives, and existing materials consultancy, Revival exists to demonstrate, facilitate and normalise a resourceful approach to sustainable design and construction.
MEK worked closely with Revival to strategise, develop and design a comprehensive website and digital collateral that elevates the company's activism and mission, using innovative, unconventional design that boldly communicates Revival's vision and groundbreaking impact in its industry.
"I CAN'T IMAGINE A BETTER DESIGN TEAM THAN MEK FOR A PURPOSE-DRIVEN BRAND. MEK INVESTED IN ESTABLISHING A GENUINE KNOWLEDGE OF WHAT WE WANTED TO CHANGE IN THE WORLD AND HOW WE'RE ABLE TO DO IT; TO THE EXTENT THAT I WOULD DESCRIBE THEM AS AMBASSADORS OF OUR CAUSE.

THE WORK THAT MEK PRODUCES FOR US IS CONSISTENTLY EFFECTIVE AND HAS ELEVATED OUR COMMUNICATIONS AND THE PRESENTATION OF OUR BRAND, FIT FOR A GLOBAL AUDIENCE. WE CHERISH OUR PARTNERSHIP WITH MEK AND COULDN'T BE MORE GRATEFUL FOR THE INCREDIBLE WORK THEY DELIVER IN THE NAME OF OUR MISSION."

ROBBIE NEVILLE, FOUNDER
In use by 130,000 companies and appearing on 460 billion packages each year, the Green Dot is the license symbol of a European network of industry-funded systems. It indicates a company has joined the Green Dot scheme and made a financial contribution, but not necessarily that its packaging is recyclable. The symbol adopts the same motif as the recycling symbol, leading to confusion and widespread recycling contamination.
MEK was invited by climate initiative
TwoºCreative
to redesign the Green Dot symbol. Our redesign incorporates a green circle representing Earth and a white circle mapping Europe where the symbol is mostly used. The logo symbol is quick and easy for people to understand as a shorthand icon while being scalable and adaptable across a range of materials from outdoor advertising to packaging. The boldness of the symbol is designed to attract attention and its simplicity builds recognition, allowing people to make informed purchasing decisions that contribute to change.

Above: Shopping bags from a supermarket in Melbourne, incorrectly using the Green Dot logo to signify the bag as being recyclable.
The Bridge of Hope Innocence Initiative (BOHII) is a joint venture between RMIT University and The Bridge of Hope Foundation. BOHII investigates claims of wrongful conviction and campaigns for the reform of issues that lead to those injustices.
MEK was engaged to design a new brand identity and communication materials to build brand and social awareness of this important initiative and contribute to effecting change.
In conjunction with the momentum of ABC's investigative series
Exposed
— which delves into the case of Keli Lane whose case is currently being investigated by the Initiative — the new identity has propelled BOHII's next stage of growth, raised its profile nationwide and positioned it among its leading international counterparts in the Innocence movement.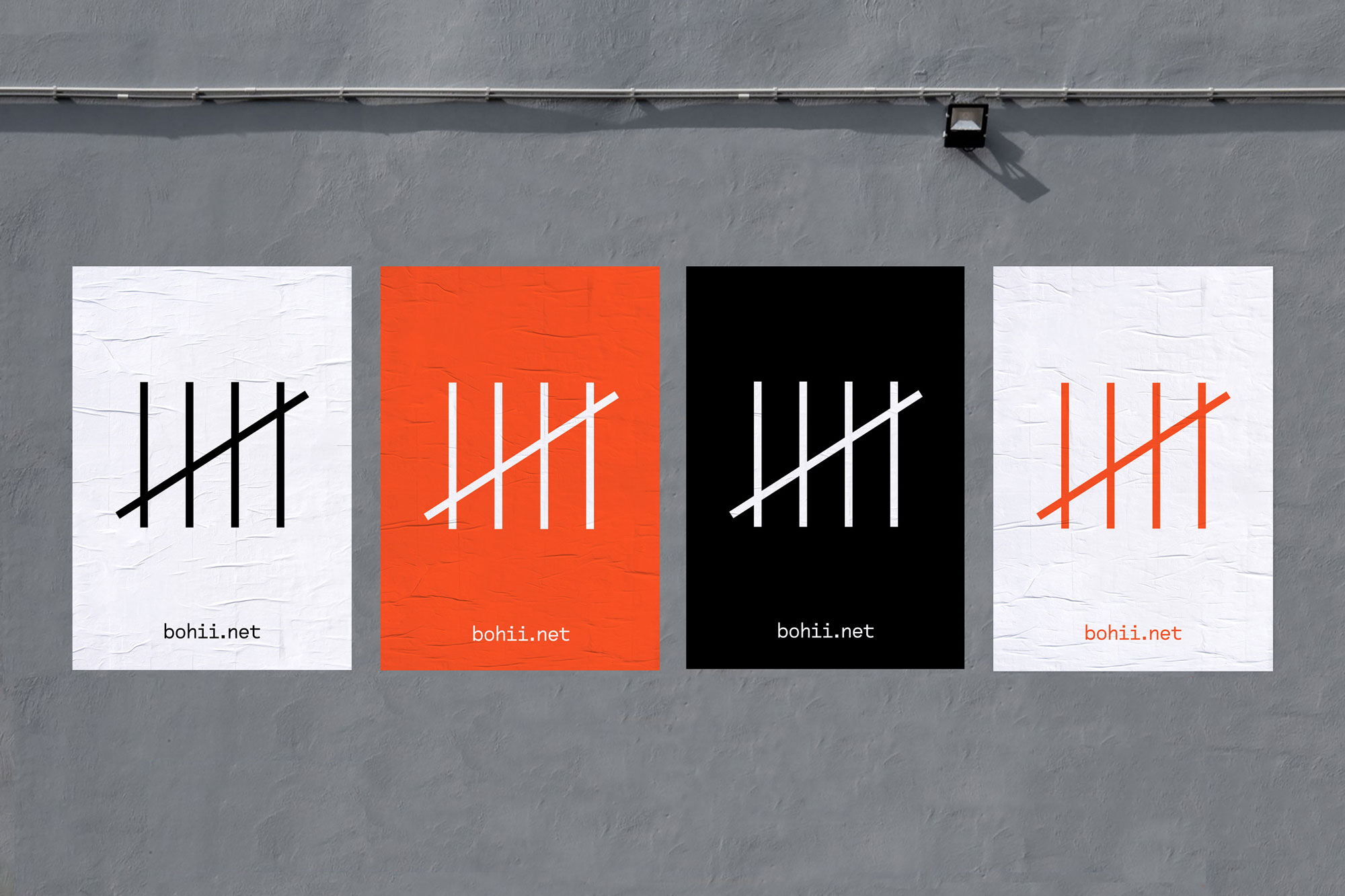 "WE HAD THE PLEASURE OF WORKING WITH MEK TO DEVELOP OUR BRAND IDENTITY AND WERE INCREDIBLY IMPRESSED WITH THEIR WORK. THEIR ATTENTION TO DETAIL, CREATIVE THINKING AND EXPERTISE WAS EVIDENT THROUGHOUT THE PROCESS, RESULTING IN A DESIGN SOLUTION THAT EXCEEDED OUR EXPECTATIONS. THE IDENTITY THEY CREATED IS NOT ONLY UNIQUE AND EYE-CATCHING, BUT ALSO INSTANTLY RECOGNISABLE TO THE BROADER SOCIAL JUSTICE COMMUNITY, MAKING IT A POWERFUL ASSET IN BUILDING AWARENESS AND SUPPORT FOR OUR MISSION."

MONIQUE MOFFA, ASSOCIATE LECTURER OF CRIMINOLOGY & CRIMINAL JUSTICE